It's been a roller coaster for "Dance Moms" star, Abby Lee Miller who once pleaded guilty to a crime that led her to prison. Although it's been challenging, Abby has since moved on from the horrible predicament.
The internet was left shaken after news of Miller's imprisonment for bankruptcy fraud hit the media. Following that, the bubbly entertainer's career took a dive and "Dance Moms," which is perhaps her best-known work, continued without her. Read on for what she has been up to since she left prison.
AFTER JAIL
According to reports, Miller was released after spending precisely 366 days in prison. Following that, she was moved to a Residential Reentry Center, which offers supervision, employment counseling, and financial management.
Due to unforeseen circumstances, however, she got to leave the supervised home.
MILLER'S HEALTH FAILS
Still basking in the joys of finally getting to leave confinement, Miller consistently took to social media platforms to share photos with her fans before the unexpected happened. On April 17, 2018, after spending just a few weeks under supervision, Miller was hospitalized for an emergency.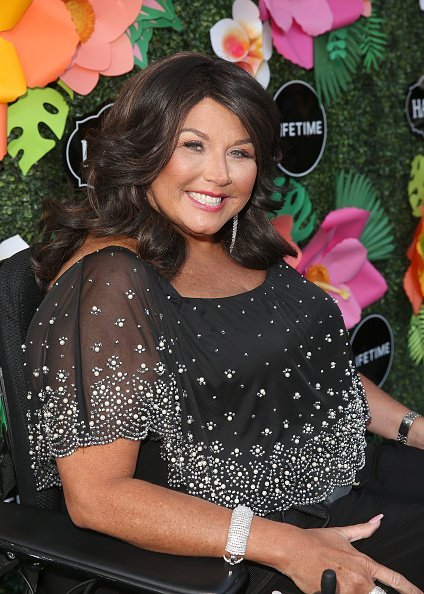 Abby Lee Miller at the Lifetime's Summer Luau at W Los Angeles – Westwood | Photo: Getty Images
Doctors found that the 53-year-old had an infected mass in her spine and that she required immediate surgery to excise it and so, lessen the complications. The operation reportedly lasted for five hours but was a successful one.
Following the surgery, doctors diagnosed the Pennsylvania-born star with Burkitt Lymphoma, a rare but dangerous type of non-Hodgkin's lymphoma.
Miller spent most of 2018 doing intense physiotherapy learning to walk again and function independently. Although now confined to a wheelchair, she is reportedly cancer-free and has even mapped out plans for her comeback.
MILLER HOPES TO BOUNCE BACK INTO ENTERTAINMENT
Miller is an entertainer through and through and not even her past legal issues, or health fails can stop her from getting back on TV.The TV star now nurses the hopes of making a comeback into television. During an interview with Us Weekly, she said:
"I hope to come out and have a new TV show, a scripted show that I've created, and it's kind of, you know, a teenage show where Dance Moms leaves off, what should happen next because I know what should happen next."
That sure sounds promising!
Reports have it there might be a musical based on Dance Moms. The newest update now, however, is that the curvaceous beauty has made a return to "Dance Moms: Resurrection" premiered June 4, 2019, on Lifetime.
If nothing else, news of Miller's comeback is indeed the most delightful. After her rather tragic experiences going from jail straight into a battle with cancer, her efforts are indeed laudable.